PDF is an essential part of any organization. It gives a complete and clear view of every document and project. It has the easiest layout to read and beautification the whole team and clients. But it has one disadvantage you cannot edit and change the content of the document. Sometimes if you commit any mistakes and wants to change the content in any form, it is almost impossible to be in a PDF form. You have to change the format and nature of the document to edit it.
This is the most difficult part where a business enterprise has to choose the perfect converter for their PDFs. There are hundreds of software and tools available in the market that can convert PDF into Word documents easily. Along with word you can convert documents into excel sheets, PowerPoint, and other formats as well. Most of the software has a similar method to convert PDFs. Most of the tools are free of cost and very easy to use. Here is the most famous and recommended list of PDF converters in the world.
Best PDF to Word Converters
Here are different converters where you can compare and judge the effectivity in detail. Now you can choose according to your preference and comfort.
WorkinTool PDF Converter
This is considered the best converter when it comes to pdf converting. Through this, you can convert any pdf into word, PowerPoint, excel, or any other format. With a few clicks and steps, you can even change the layout of the text. It will help you to improve the beautification of the text and add exact facts to it. Other than that it also offers It can convert PDF to and from various other file formats, It can split and merge various PDF files, can remove pages from a PDF file, can add or remove watermarks to the document, can compress the PDF without compromising its quality.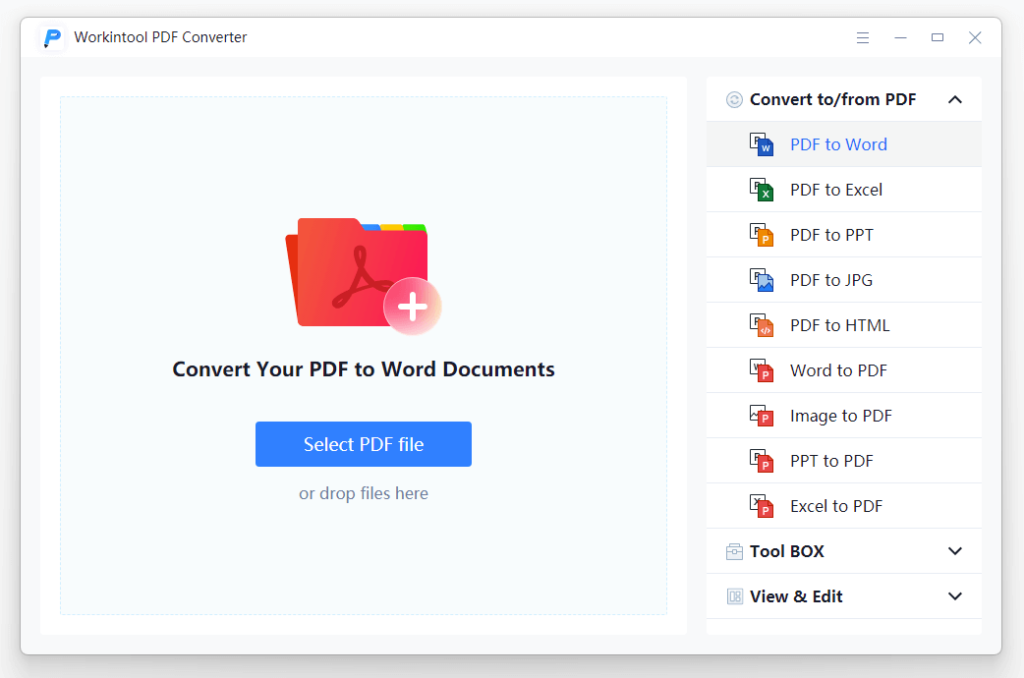 This software is free of cost and is used by many famous companies and enterprises to convert their important documents.
Ashampoo® PDF Pro 2
This software is so effective and efficient in windows, especially 7, 8, and updated ones. You can convert your pdf files to the word as well as in other formats. You can add or remove watermarks as well. By using this software, you have so many options to improve your important documents that may increase the credibility of your brand. Ashampoo® PDF Pro 2 has features for converting PDFs to Word, It has functionalities to create & edit interactive forms and compare two PDFs side by side, it has a snapshot function for the perfect screenshots of PDFs, and it will let you find & replace colors throughout the documents.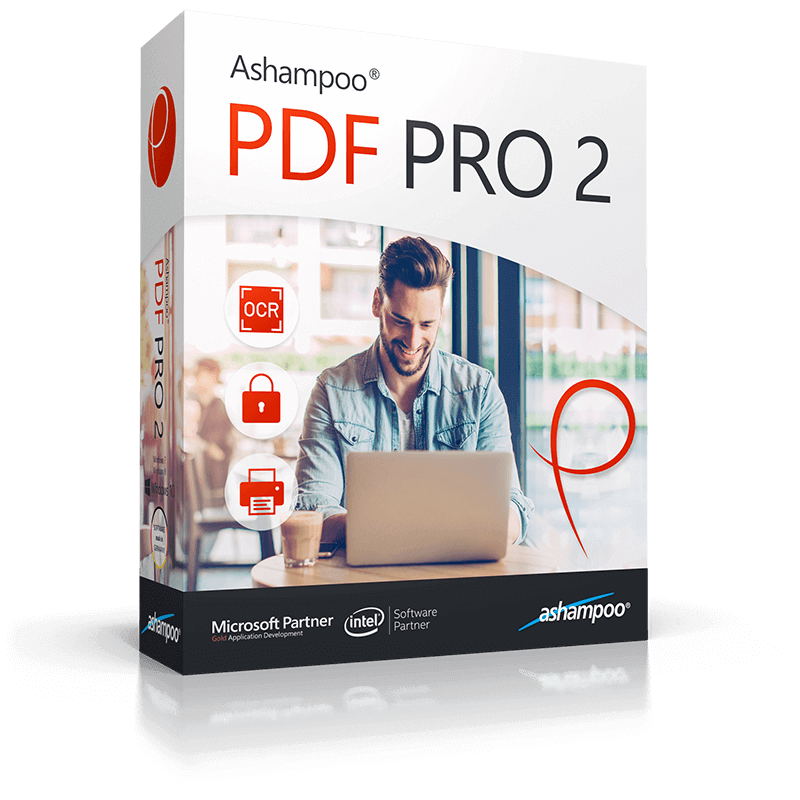 If you talk about pricing and subscription, the basic version comes free of cost. After a free trial, you have to pay for premium services and features. For this, you have to pay $29.90 for a lifetime subscription. By one account 3 members of a team can use this tool on their devices easily.
Adobe
Adobe is the name that needs no introduction. It specializes in almost all the departments in the business and creative world. In this instance, it also helps you to convert your pdf into docs or plain texts. Other features are Fast PDF to Doc Conversion, Drag and Drop Feature, Split and Rotate PDF, Copy HTML, TXT, and other formats to PDF.
The basic version is quite effective and efficient to convert files and documents. It is compatible with all devices and operating systems. It runs smoothly in all regions and locations as well. It offers a 7-day free trial period, after that, you have to pay for its services. For a basic plan, the subscription charges are $9 a month. Meanwhile, a professional bundle charges $14 a month.
Smallpdf
Another user-friendly and convenient interface for converting documents is Smallpdf. You can convert files following the easiest steps. Just upload a file in the software and select your desired format. It will covert it and now you can edit it according to your plan. It offers services like Fast and Easy Conversion, Drag and Drop features, and Cloud conversion, and Works across all platforms seamlessly.
If we talk about money, it comes with 7 days trial period where you can use almost all features offered by the tool. After that, you have to pay $12 per month per user.
PDF to DOC
Now, this tool is very versatile and multi-purpose for converting a document. It is compatible with all devices and operating systems. It has a rating of more than 4 stars in the market. Using this you can convert your document into word, PowerPoint, or excel easily. One of the prominent features of this software is you can convert 20 documents at once. The completion of one document doesn't need to start another.
It can convert, compress, extract and merge the document with one click only. Its user interface is so easy that the whole company can rely on the results blindly. And the most important point of this tool is, that it is completely free and you have nothing to pay for enjoying its feature unlimitedly.
iLovePDF
iLovePDF is an amazing tool that is compatible with every device and operating system like Linux, Windows, macOS, Android, and iOS. It is a very versatile and flexible application that will convert your document into your desired formats. It will remove even watermarks and logos. You can customize the borderline and layout of the document as well.
It is a free application that you can enjoy for an unlimited time. Along with that you can convert, compress, extract and merge the document in the finest form. Later on, you can make as many documents as you want.
PDF Converter
This software is the most popular and most recommended one in the market. It is widely used in almost all companies. It has salient features like Fast PDF Conversion and Compression, 256-bit SSL Encryption, PDF Merge, Split, and Rotate PDF. A very intuitive and easy-to-use interface is what made it attractive and professional.
It is compatible with all devices and operating systems. You can convert, converse, extract, and merge documents most effectively. It has very powerful tools and features that can help you turn your documents into something useful. It is paid software but looking at its perks users may not mind paying anyways. You have to pay $6 for a month, while if you want to subscribe to it for a year, the charges are $50. But if you like the application s much you can opt for a $ 99-lifetime subscription to the tool as well.
Nitro
Few users do not like to share their work with anyone and are very skeptical about their price and security. In the business world, you must know whether the third-party app you are using is secure or not. If you are looking for such a tool you should look no more. Nitro is the application that keeps your privacy a priority.
It will not save your document on your device but will send a copy directly to your email. That's where it will be more secure and safe. Other features are Secure File Conversion, Conversion in Word, PowerPoint, and Excel format, and Works across all devices.
If we talk about pricing then it is quite more expensive than others. But with the security and benefits, this is the best option you can get. It offers you a 14-day free trial period after that it will start charging you. It charges you $127.20 for a lifetime subscription to the software.
Simply PDF
Another powerful tool that can help you to convert a pdf into a word file is simply pdf. It is compatible with all the devices and operating systems in the market. Its interface is so easy and convenient that any team or person can use it to convert their important documents easily. Other features are Flawless and Quality Conversion, Hyperlink Detection, Merge and Split PDF, and Free and Unlimited PDF File conversion.
It is completely free and it does not compromise on the quality of text, borderlines, or layouts. This application is recommended by all experts and it serves the most services at no cost to a business account.
PDF2Go
This is the simplest yet most effective application that you can choose to convert your pdf. Just upload the file into the software and it will convert it into the best quality file for your service. After that, you can edit it according to your choice and liking. You can add borders or change the facts as well. Its features are All-purpose PDF Processing, PDF Conversion, PDF Compression, PDF Split, and Merge.
It is very famous in the UK and its surroundings. It is compatible with all the devices and operating systems so it is now covering the larger scale locations as well. If you talk about pricing the basic version comes for free. After that, it starts charging in euros. It does not offer payments in dollars, unlike others. For a monthly subscription, it charges around 5.50 euros per month and 44 euros for an annual subscription.
Foxit
Foxit is a phenomenally easy-to-use tool that will satisfy users across the board. Its adware can be annoying, but you can fix it by paying a fee for the quality service it offers. More frugal users should look for more affordable tools. Other features are Fast PDF Conversion, Compress PDF, Redact and Sign PDF, and Drag and Drop feature for easy upload.
It is compatible will Linux, windows, android, and iOS. It works smoothly on all operating systems. If we talk about the price it charges for one-time $166.60 and you can use the software for an unlimited time.
AltoPDFtoWORD
AltoPDFtoWORD is simply one of the best tools available for online PDF conversion. Mostly, because of the robust features, it offers to its users at absolutely no cost whatsoever. The tool offers easy file upload and conversion with impeccable results. Apart from this, it offers an array of processing features that it performs with ease by not charging anything. You can easily redact and sign your PDF, merge and split it, and compress it into any desired size, all of which are performed in no time and top-notch quality. This software does not destroy the quality of the document instead it will improve the visual by 5 times. If you ask about price and subscription fees, you do not have to worry about your bank accounts. This software is completely free and cost-free. Just get it as soon as possible and enjoys the unlimited services.
EasePDF PDF to Word Converter
Another tool that can convert files in a batch is EasePDF PDF to Word Converter. It will easily convert a large number of files in a few minutes and you can edit your documents accordingly. It is compatible with all the devices and operating systems so it will never lag. You can convert your pdf into word, PowerPoint, or excel sheets. It does not change the quality of the document but you can even improve the document using hundreds of features in the tool.
Other features are Online batch conversion in PDF, Word, Excel, etc., Drag and drop feature for fast upload, PDF editing, rotating, and merging supported PDF signing and watermarks adding features, and Strong 256-bit SSL encryption.
If we talk about pricing, it offers various payment modes according to your affordability and preferences. You can enjoy making 2 documents for free in 24 hours. If you want a monthly subscription you have to pay $4.95 per month. For a yearly subscription, you have to pay $39.90 which becomes only $3.3 per month which is even cheaper than a monthly subscription.
Conclusion
PDF documents are official and very elegant to present at any meeting or project. It is easy to share and evaluate on larger scales. But to edit them and convert them sometimes is a headache. You can choose from our list and make your life easy with any of the converters these are mostly free and easy to operate for any scale of business.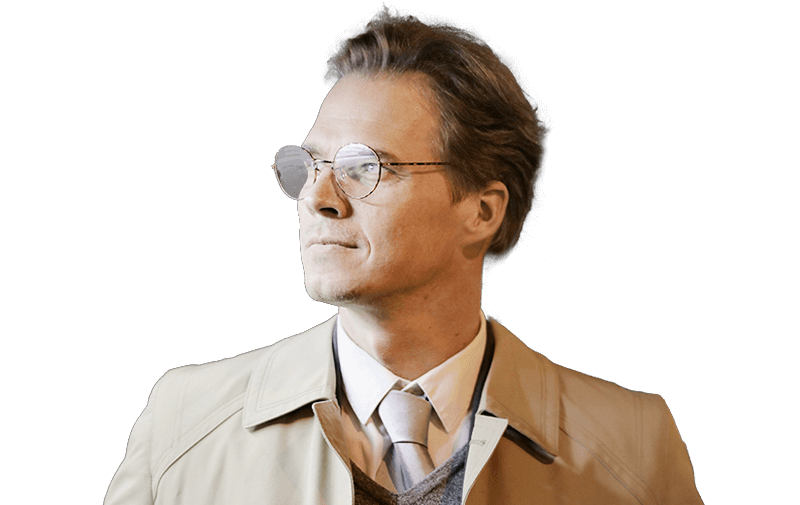 Theo Faber is a seasoned blogger with a passion for sharing knowledge and expertise on Social Media, Technology, Business, Digital Marketing and many other fields. With years of experience under his belt, he has established himself as a respected voice and influencer in the online community.